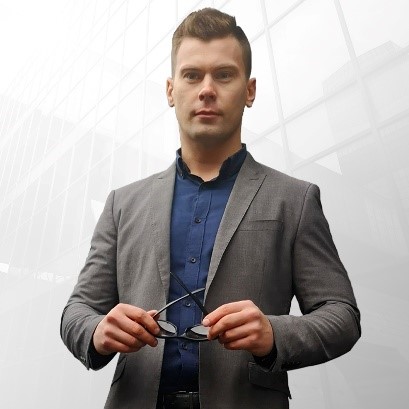 Email Contact
Krzysztof Ładoński
Director
Mr. Krzysztof Ładoński is the Director General in charge of software development, business analysis and multimedia content development, including quality assurance processes, and training programs. He collaborates with industry partners on creating innovative designs and programs. He leads business development, strategic planning, and marketing.
Mr. Ładoński has several years of experience in managing large teams and projects across industries, including medical, legal, educational and construction industries.
Prior to working at Enfoglobe Mr. Ładoński worked as a Manager in construction company and was responsible for business partnerships, human resources management, special projects in the legal sector, and streamlining company processes.
Mr. Ładoński is a strong leader monitoring the changing markets and business needs and providing direction for a steady growth of the company. He effectively manages customer relationships and partnerships. He implements processes that ensure high quality deliverables to customers and an effective and motivating workplace.
Mr. Ładoński holds a M.S. degree in Economics with a minor in Business Management from Polytechnic in Rzeszow, Poland. He graduated with high honors.