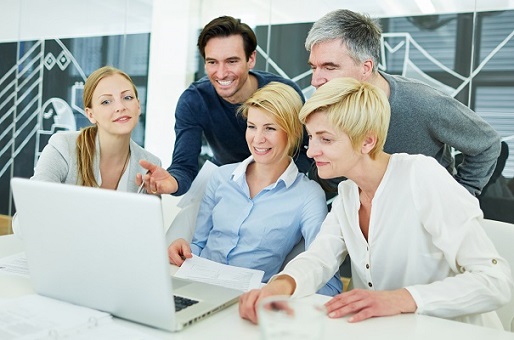 IMP™ is a multimedia learning management system with instructor portals, student portals, and a mobile application. Portals and the mobile application are fully customizable and HIPAA compliant. The platform is ideal for training in any industry and educating students of any kind, including employees, partners, clients, or patients.
IMP™ allows instructors to quickly create courses, design exams & surveys, manage student learning goals, track and analyze individual and aggregate student progress, communicate with students and other instructors, manage calendars, upload and share documentation, and provide certifications upon course completion.
Multimedia education helps improve students' performance, and IMP's powerful analytics help identify gaps in learning. It can also be used for research purposes or for obtaining electronic informed consent. We can custom develop educational content for your specific needs, including animations and graphics. Originally designed for the healthcare and legal settings, IMP™ can be used in any industry or environment.
Marketing Documents
Enfoglobe develops custom interactive educational programs for any industry using the InteractiveMediaPlatform™ ("IMP") - our proprietary fully customizable learning management system. IMP allows users to easily upload custom videos, animation, documents, and quizzes, and it includes secure communication features on HIPAA-compliant servers. Our platform includes a User Portal (for patients, students, or clients) with educational content and communication features, as well as a Provider Portal (for medical providers, trainers, or teachers) where providers can track education progress, securely communicate, and track individual and aggregate analytics of collected data. The portals may be connected to a mobile application.

Enfoglobe programming, graphic design, and animation services can be utilized to customize education content, including interactive videos and graphics, as well as to create custom mobile applications.

Marketing Documents
IMP™ is a multimedia learning management system with instructor portals, student portals, and a mobile application. Portals and the mobile application are fully customizable and HIPAA compliant. The platform is ideal for training in any industry and educating students of any kind, including employees, partners, clients, or patients.

IMP™ allows instructors to quickly create courses, design exams & surveys, manage student learning goals, track and analyze individual and aggregate student progress, communicate with students and other instructors, manage calendars, upload and share documentation, and provide certifications upon course completion.



Multimedia education helps improve students' performance, and IMP's powerful analytics help identify gaps in learning. It can also be used for research purposes or for obtaining electronic informed consent. We can custom develop educational content for your specific needs, including animations and graphics. Originally designed for the healthcare and legal settings, IMP™ can be used in any industry or environment.







Marketing Documents

References
Video